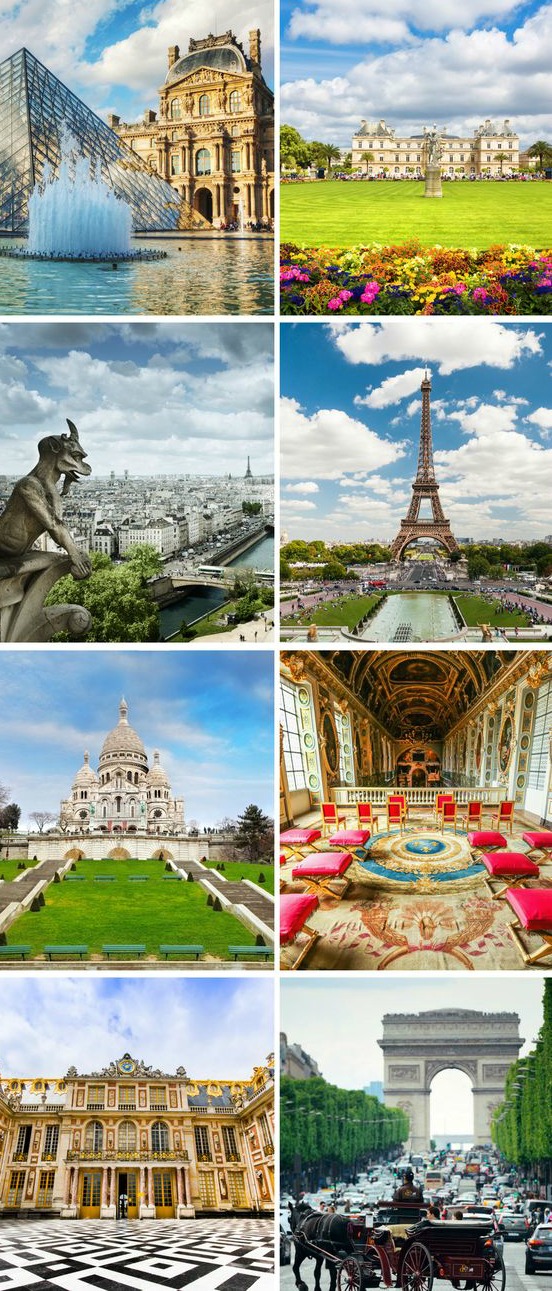 Top Monuments of Paris
Paris is the most visited capital city in the world. It's not surprising as it has many monuments that make it an enchanting place to visit. These are 5 of top monuments that you should visit in Paris if you are able too.
The Eiffel Tower
This is one of the most recognizable monuments in the world. Known as the iron lady, it receives over 7 million visitors every year. First constructed in 1889 as part of the Paris International Exhibition, today its become the world's most visited monument that charges an entrance fee.
The Arc de Triomphe
Located at the top of Avenue des Champs-Elyses, the Arc de Triomphe was built for the French Imperial army of Napoleon to show honor. This monument is very recognizable for its triumphal arch. It can easily be seen from either the Esplanade de la Defense or Place de la Concorde.
The Louvre
Its speculated that the Louvre is the largest museum in the world. It is pretty massive as it used to be the former residence to the Kings of France. Currently it displays more than 38,000 pieces of art. These include the Mona Lisa and the Venus de Milo. On the lower ground floor visitors can also see what remains of the medieval foundations. One of the highlights of visiting the Louvre is the glass pyramid that opens to the garden. It leaves a very memorable impression on visitors. One of the things that attracts visitors from near and far to the Louvre is that you don't have to be a lover of art to appreciate the uniqueness of the building and the vast amount of artwork located here.
Notre-Dame
Filled with Gothic architecture, this is one of the most beautiful churches in Europe. Construction started on it in the Middle Ages and its been well preserved. A must see for visitors is the South Tower. While you will have to climb up 380 stairs to get to the top, the view of Paris is incredible. Plus there are gargoyles and chimeras to marvel at.
The Pantheon
Located in the Latin Quarter, the Pantheon is situated on the top of the hill Sainte-Genevieve. It was once a church, but has now become a national monument and is fairly recognizable thanks in part to its large dome tops. If you climb to the top of it you can see a lot of other monuments such as Notre-Dame and the Eiffel Tower.